If you have a smartphone, you have a personal trainer. Some of the most powerful workout motivators are right in your pocket, and they're all free. Here are 3 of my favorite fitness apps that really give your workouts a boost–and best of all, they all have free versions!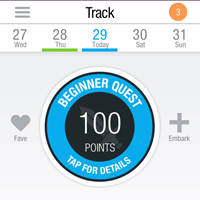 Fitocracy
Fitocracy turns your workouts into a game. It personalizes your preferences from the beginning, asking you the basic things like age, height, weight (which is NOT shown on your profile,) fitness levels, and if you belong to a gym. Fitocracy challenges you with missions to fulfill, making your workouts into a game by gaining points as you burn calories with your workouts. You can then brag on Twitter, Facebook and Tumblr. It's witty wording of challenges and routines is also a nice touch. If you're the competitive type and love turning your goals into a game, you'll really get into Fitocracy.


Free, available on iPhone, Android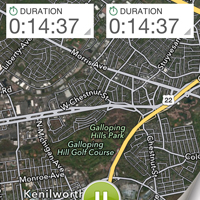 Endomondo
When you want to make the world your gym, Endomondo's got you covered. By using the GPS tracking in your smartphone Endomondo automatically maps the route you take while running, cycling, walking, skiing, skating, or anything else you do outdoors to stay fit. It also tracks your time and distance so you can challenge yourself in your next workout. The pro version, $4.99, even includes interval tracking for High Intensity Interval Training, a favorite of mine that packs an intense workout into a short amount of time. There's even a low-power mode for when your battery is low, which may seem like a small feature but trust me, on the iPhone you need it!
Free, Premium $4.99. iPhone, Android, Blackberry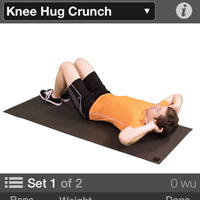 GAIN Fitness Cross Trainer
Gain is great for beginners who aren't sure about what to do when it's time to work out. This app has real people demonstrating strength moves, yoga positions and cardio. Say you're working out at home, you have a sturdy table and a dumbbell to use, you want to burn fat and you have 30 minutes. GAIN will build a custom workout using your specifications, show you moving pictures on how to do the exercise and tips to keep in mind while building proper form. Great for beginners and those looking for some new inspiration, GAIN Fitness Cross Trainer really is like a personal training session in your pocket.


Free, Workout packs vary in price. iPhone 

Jennifer Cohen is a leading fitness authority, TV personality, best-selling author, and entrepreneur.  With her signature, straight-talking approach to wellness, Jennifer was the featured trainer on The CW's Shedding for the Wedding, mentoring the contestants' to lose hundreds of pounds before their big day, and she appears regularly on NBC'sToday Show, Extra, The Doctors and Good Morning America. Connect with Jennifer on Facebook, Twitter, G+ and on Pinterest.

Read more: