Eating Disorders: Not Just for the Young
June 26, 2012
---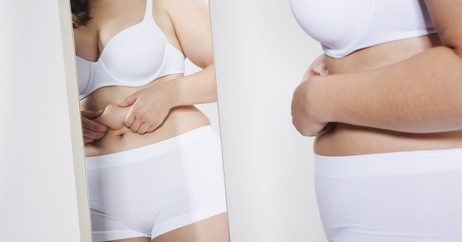 Getty Images
By Anne Harding
TUESDAY, June 26, 2012 (Health.com) — Diane Butrym doesn't fit the stereotype of an eating disorder patient. She's a 51-year-old microbiologist and mother of two, not a troubled teen or 20-something, yet for the past decade she has struggled with bulimia.
Butrym's problem began in 2002, which was an eventful year for her. That March she was diagnosed with breast cancer, and in October, after a successful course of treatment, she was struck by a car in a crosswalk on her way home from work, sustaining multiple ankle and knee injuries that required surgery.
She had always been slim and athletic, and exercise was her outlet for stress. Sidelined with her injuries, Butrym began sharply restricting her calorie intake so she wouldn't gain weight, and before long she was binging and purging. The cycle started to feel addictive; it gave her much-needed pleasure and also eased her stress.
"I was really angry about what was happening, and I didn't know any other way of getting rid of my anger," says Butrym, who lives in Schenectady, N.Y.
Butrym's case is hardly textbook. Bulimia and anorexia tend to emerge during adolescence, not middle age, and the disorders are more prevalent among young people. Butrym may not be as exceptional as she seems, however.
In recent years, doctors and researchers have begun to look more closely at disordered eating in mid-life. Despite the growing attention, experts say the problem is likely underreported, partly because adult women disguise behaviors such as purging, and partly because eating disorders typically aren't on the radar screen of doctors who care for this age group.
"Eating disorders are still in the closet to a large extent, especially for adult women," says Margo Maine, Ph.D., a clinical psychologist in private practice in West Hartford, Conn., who specializes in treating the disorders. "Adult women have such shame about admitting it."
Next page: How eating disorders differ in mid-life