As Childhood Obesity Improves, Will Kids in Poverty Be Left Behind?
May 1, 2012
---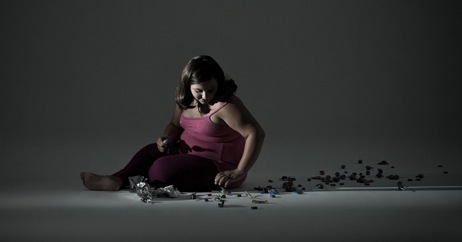 Getty Images
By Anne Harding
TUESDAY, May 1, 2012 (Health.com) — The statistics are grim: Roughly one in six U.S. children are obese, and at last count nearly one in three were overweight, putting them at increased risk of health problems ranging from diabetes to being bullied at school.
There is a glimmer of good news. After two decades of dramatic growth, childhood obesity rates are showing signs of leveling off. Government researchers have even reported slight declines among certain subgroups (such as younger children and girls), leading some experts to speculate that the epidemic may have reached the high-water mark.
But there are also signs that this turnaround applies to some kids more than others. Obesity generally has been a bigger problem among children from low-income families, and a trickle of recent evidence suggests rates may be falling more slowly, or not at all, in this population. Federal surveys of predominantly low-income children have not found the same declines among 2- to 5-year-olds seen in more comprehensive national surveys, for instance.
"Certainly, the burden of the obesity epidemic is carried by kids in low-income communities," says Shakira Suglia, Sc.D., an assistant professor of epidemiology at Columbia University's Mailman School of Public Health, in New York City.
A new study appearing in the May issue of the journal Pediatrics offers the latest evidence that less affluent children are faring worse when it comes to obesity. The study, which included a diverse group of nearly 37,000 Massachusetts children under age six, found that between 2004 and 2008 the obesity rate fell by 1.6 and 2.6 percentage points among boys and girls, respectively.
As the researchers expected, however, the falloff was more pronounced among children with non-Medicaid health insurance than among those on Medicaid, the government-funded health plan for low-income families.
"Unfortunately there seems to be some socioeconomic disparity in this decline," says lead researcher Xiaozhong Wen, M.D., a postdoctoral fellow at Harvard Medical School, in Boston.
A nationwide trend?
It's not yet clear whether this pattern is occurring elsewhere. Although the children in the study broadly resemble their peers nationwide (the ones with health insurance, at least), the study was limited to just 14 health centers in and around Boston, all of which are part of the same health-care network.
"We should be cautious about assuming that this trend found in one practice in eastern Massachusetts generalizes to the entire U.S.," says John Cawley, Ph.D., a professor of economics and co-director of the Institute on Health Economics, Health Behaviors and Disparities at Cornell University, in Ithaca, N.Y.
With that caveat, Wen's study does echo reports from elsewhere in the country.
Next page: What explains the trend?